Excellent Timbers is brought to you by Lyncom Group Pty. Ltd. We are an Australian owned company who import, wholesale and retail a range of timber flooring products from overseas and local manufacturers. We house a selection of high-quality products and offer the most competitive prices.
Excellent Timbers specialise in quality engineered oak timber flooring, oak parquetry flooring, solid timber flooring. Here, at Excellent Timbers we have an extensive range of accessories including flooring underlay, wood flooring adhesives, vinyl adhesive, care and maintenance product, color sealant, aqua nails and installation tools (floorboard pusher, flooring pull bar, flooring clamp belt) to fit your new floor. Accessories are often forgotten when ordering flooring so please do take a look beforehand.
In our Melbourne Timber flooring store you can find a range of Engineered wood floors, solid timber flooring, parquetry flooring and accessories. The Engineered wood flooring has a solid European Oak ( French Oak) veneer, it provides the look of solid timber flooring , however , its stability and practicality mean it is one of the most popular flooring solution today .
Our oak flooring prices are very competitive. We ensure that the timber flooring that reaches your house is of the best quality.
The success of Excellent Timbers stems from our very personal approach to our customers, the professional advice we provide, our desire to meet their demands and standards, the quality material we maintain and our competitive pricing. All our timber is sourced from sustainable forests.
Thank you for your interest in our company. If you can't find what you are looking for or have some further questions, we would be happy to help! Feel free to contact us or provide your information and we can contact you.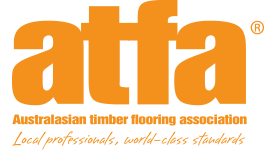 We are proud to be a Member of the Australian Timber Flooring Association