Excellent Timbers is brought to you by Lyncom Group Pty. Ltd. We are an Australian owned company who import, wholesale and retail a range of timber flooring products from overseas and local manufacturers. We house a selection of high-quality products and offer the most competitive prices.
Our Excellent Timber's Director, Olesya Lynnson, is qualified in Timber Engineering (BEng. Timber Engineering) and backed by over 30 years' experience in the industry. Using her professional knowledge and wealth of expertise, Olesya successfully introduces new products of Engineered Timber flooring and Parquetry flooring that align with the latest in design trends.
Excellent Timbers are proud to work with leading manufacturers in order to bring our extensive, high quality product range to the Australian market. We work closely with Architects, Designers, Developers, Builders and Owner Builders on both commercial and domestic projects. Specialising in Engineered Oak flooring, our collection of European Oak flooring fully encapsulates colour, texture and finish trends, whilst retaining a strong quality board construction. We also offer a diverse range of board specifications.
The success of Excellent Timbers stems from our very personal approach to our customers, the professional advice we provide, our desire to meet their demands and standards, the quality material we maintain and our competitive pricing. All our timber is sourced from sustainable forests.
Thank you for your interest in our company. If you can't find what you are looking for or have some further questions, we would be happy to help! Feel free to contact us or provide your information and we can contact you.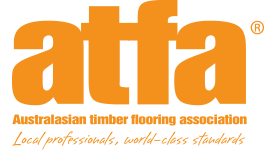 We are proud to be a Member of the Australian Timber Flooring Association